Deo Lutwama
Artwork in Finer Artist Collection: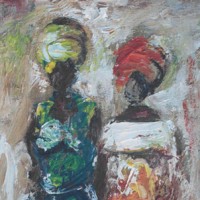 Acrylic Painting
Learn More »
About Deo Lutwama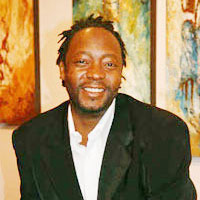 Impressionist artist Deo Lutwama's inspirations come from various aspects of life including plants, wild life and human beings. Most of his work consists of African paintings and art using oil paint, acrylic and pastels. Through his work for non-profit organizations for people with developmental disabilities, he better connects his life as an artist to making a difference in the lives of people.
Born in Uganda, East Africa, Lutwama studied at Kean University in Union, New Jersey.
Website:
www.deolutwama.com

We Need Your Help!
Do you know this Artist? We are looking for the most up-to-date infomation, please send us any information you have. Contact Us Now