Janice Sweetwater
Artwork in Finer Artist Collection: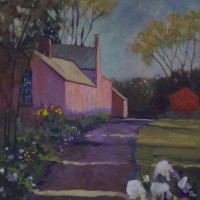 Acrylic Painting
Learn More »
About Janice Sweetwater
Primarily a landscape artist, Janice Sweetwater frequently explores New England's Mother Nature where she photographs and sketches. These inspirations lead to her paintings on canvas.
Sweetwater attended the Chicago Art Institute where she studied painting and sculpture. She is a resident artist member of the Nest Arts Factory in Bridgeport, Connecticut. She is from Monticello, New York, and resides in Redding, Connecticut.
Website:
www.sweetwaterstudio8.com

We Need Your Help!
Do you know this Artist? We are looking for the most up-to-date infomation, please send us any information you have. Contact Us Now