Jonathan Gladding
Artwork in Finer Artist Collection: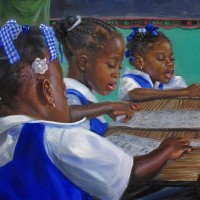 Painting
Learn More »
About Jonathan Gladding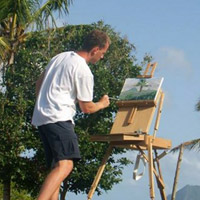 Artist Jonathan Guy-Gladding's style of paintings changed when he joined the Peace Corps in 1999. Living in New York City, working as a computer artist, his Peace Corps assignment sent him to the island of St. Lucia. Here Gladding's style of paintings changed from a cubist style to more realism as he conveys the beauty of the Caribbean and its people. He exhibits his works in the Caribbean and United States. His collection of favorite paintings are in his book, Caribbean on Canvas.
Gladding was born in Massachusetts in 1969 and grew up in Cape Cod. He studied Fine Art at the University of Massachusetts.
Website:
www.jagartist.com

We Need Your Help!
Do you know this Artist? We are looking for the most up-to-date infomation, please send us any information you have. Contact Us Now