Mike Little
Artwork in Finer Artist Collection: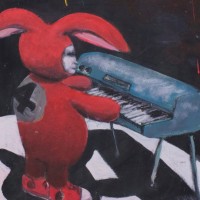 Painting
Learn More »
About Mike Little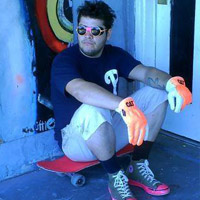 Artist Mike Little's painting style often combines bright colors with unusual subjects. Displayed throughout Phoenix, Arizona, his paintings are popular and are often cartoon-like images. Little was taught to paint by his brother. His musical talent extends into playing more than seven instruments.
He created a documentary film on himself for MOMA (Museum of Modern Art) in New York City.
Little was born and raised in Phoenix, Arizona.
Website:
N/A
We Need Your Help!
Do you know this Artist? We are looking for the most up-to-date infomation, please send us any information you have. Contact Us Now