Ming Liang Lu
Artwork in Finer Artist Collection: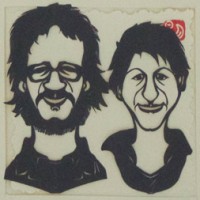 Paper Cutting
Learn More »
About Ming Liang Lu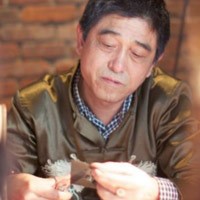 Artist Ming Liang Lu is one of the most popular subway artists in New York City. In just a few minutes, Lu creates caricatured face portraits clear down to their hair and wrinkles. He focuses on his delicate work of maneuvering a fold of black origami paper along scissor blades. The art of paper cutting dates back to the Han Dynasty in China where it is usually associated with traditional designs of animals or things. Lu adapted this old technique to create facial portraits.
Born in Shanghai, China, (circa 1955), Lu was known for stone sculpture and stamp seal carving and credits his talent to create detailed paper portraits to his formative training in three-dimensional form.
Website:
N/A
We Need Your Help!
Do you know this Artist? We are looking for the most up-to-date infomation, please send us any information you have. Contact Us Now