Nicario Jimenez
Artwork in Finer Artist Collection: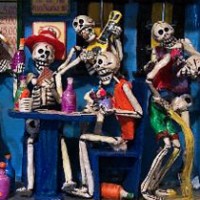 Sculpture
Learn More »
About Nicario Jimenez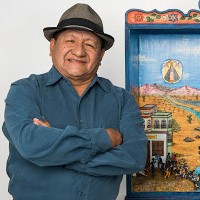 Nicario Jimenez Quispe was born in Ayacucho, Peru, in 1957. He makes traditional Andean altarpieces, small wooden boxes filled with figures, animals and objects that tell a story. Spanish priests used them to teach about Catholic saints. The main altar pieces represent religious, historical and everyday life events. They are made by hand with a mix of boiled potato and gypsum powder. Quispe is a third generation retablo artist and learned the tradition from his father and grandfather. He lives in Naples, Florida, where he creates retablos that feature different stories of the struggles of Latino immigrants and scenes of Hispanic neighborhoods in South Florida.
Website:
www.retablosnicario.com

We Need Your Help!
Do you know this Artist? We are looking for the most up-to-date infomation, please send us any information you have. Contact Us Now