Peter S. Bowe
Artwork in Finer Artist Collection: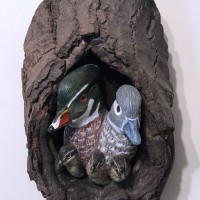 Sculpture
Learn More »
About Peter S. Bowe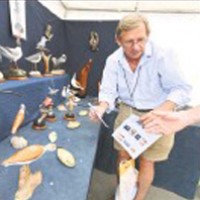 Peter Bowe is a wildlife sculptor who specializes in birds and marine mammals. With a BS in biology from Kansas State University and a masters degree in Pathobiology from the University of Connecticut, he has worked as an artist for twenty five years. Bowe works in three distinct styles: representational bird carvings; traditional decoys; and stylized realism. His media includes wood, bronze castings, and stone. His work has been exhibited in many galleries and shows.
Website:
www.jrusselljinishiangallery.com

We Need Your Help!
Do you know this Artist? We are looking for the most up-to-date infomation, please send us any information you have. Contact Us Now