Stephen Ray
Artwork in Finer Artist Collection: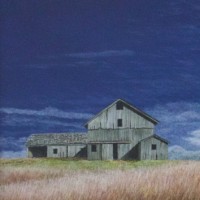 Painting
Learn More »
About Stephen Ray
Artist Stephen Rays portrays Connecticut's iconic weathered barns using acrylic paint with his starkly realistic style. His paintings highlight the effects of sunlight on the barns and the change of seasons.
Ray, a self-taught artist whose dream was to paint scenes of old Connecticut barns, began his art career after spending 25 years as a stair builder tradesman.
Website:
www.barnsbystephenray.com

We Need Your Help!
Do you know this Artist? We are looking for the most up-to-date infomation, please send us any information you have. Contact Us Now