Tom Cooper
Artwork in Finer Artist Collection:
About Tom Cooper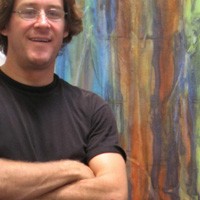 Tom Cooper graduated from Ohio University with a BFA in studio arts. After a few years of work in the commercial art industry and skateboarding in California, he headed to Phoenix, Arizona, where he established and developed the art program for a Grateful Dead Merchandising licensee. Cooper is currently active in the downtown Phoenix art community working in a variety of styles from his Polynesian pop (tiki) works to more traditional paintings and murals.
Website:
facebook.com/pg/tomcooperart/posts/

We Need Your Help!
Do you know this Artist? We are looking for the most up-to-date infomation, please send us any information you have. Contact Us Now